Overview of Alaska
Alaska is a beautiful state in the United States, with breathtaking vistas of the ocean, mountains, and flowers that will win your soul. A journey to Alaska is incredibly exceptional since the state is so different that each day offers you a unique gem. Alaska is located in the far northwest corner of the North American continent, and the Alaska Peninsula is the biggest in the Western Hemisphere. Alaska's westernmost section is in the Eastern Hemisphere since the 180th meridian runs across the state's Aleutian Islands. As a result, Alaska is geographically in both hemispheres. The state is bounded on the east by Canada, on the north by the Beaufort Sea and the Arctic Ocean, on the west by the Bering Sea and the Chukchi Sea, and on the south by the Pacific Ocean and the Gulf of Alaska. Alaska's cold reputation is well-deserved. Much of the state is covered in permafrost (permanently frozen soil), and it is home to North America's greatest glacier. If you are one of the fortunate few who are thinking of taking a trip to Alaska, I'm going to share some facts with you here.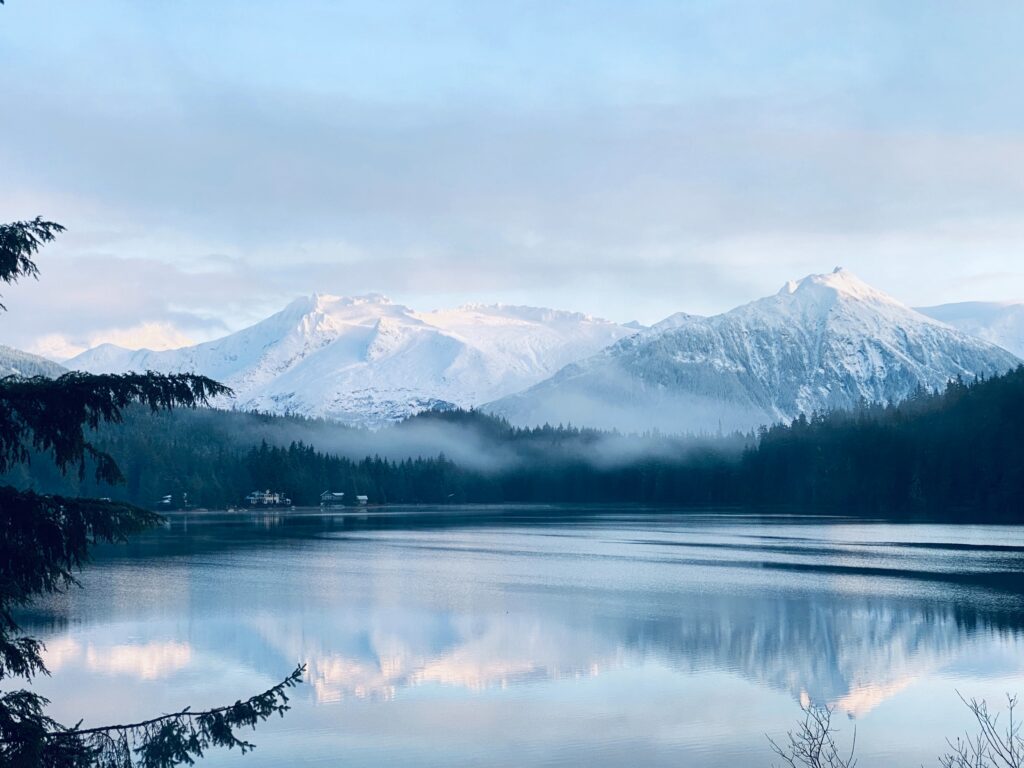 Top Places to Visit
Denali National Park
Denali National Park is among the most well-known and well-liked tourist destinations in Alaska. It is a protected wilderness region where many kinds of species may be viewed. It is home to the famous and towering peak of Denali, which is the country's tallest mountain. Discover bears, moose, wolves, and other wildlife while trekking over Polychrome Pass, strolling along the Savage River, or taking in Wonder Lake's tranquilly.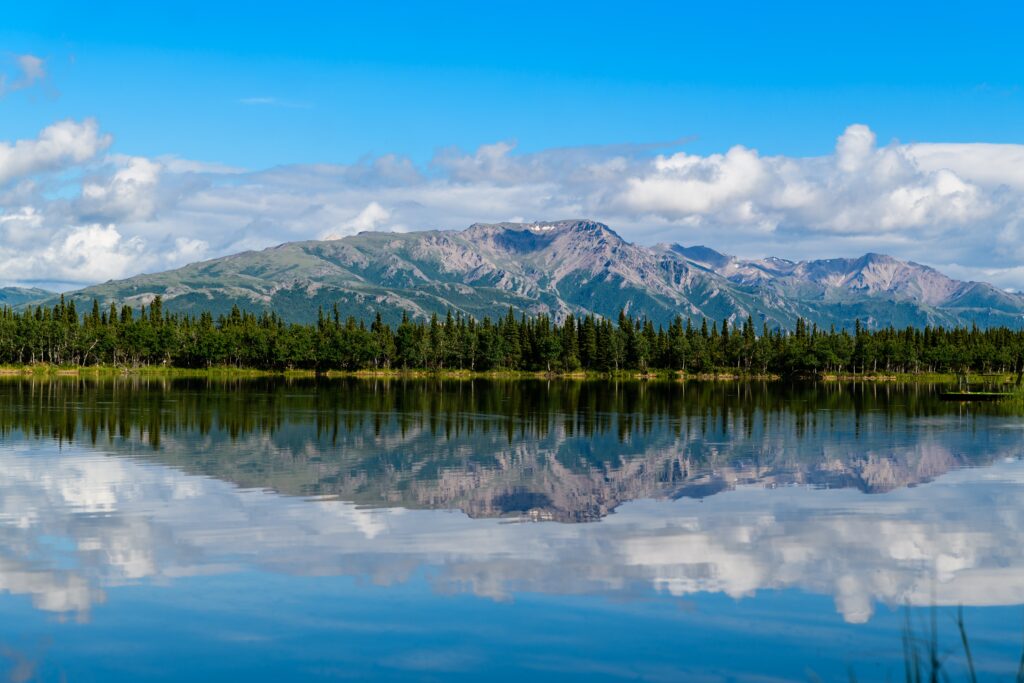 Anchorage
The largest city in the state of Alaska is Anchorage. Since Anchorage is the state's economic hub, about half of Alaska's population resides in or nearby the city. While the Alaskan wilderness is only a 30-minute drive away, it provides all the conveniences of a large US metropolis. You could wish to start your time in Anchorage by going to the Alaska Native Heritage Center, Alaska Wildlife Conservation Center, or Anchorage Museum of History and Art.
Home
Homer should definitely be included on your schedule if you enjoy fishing or exploring outdoors. Homer, the fishing capital of Alaska, is situated on the Kenai Peninsula and is a gateway to several national parks. You may stroll down the sand to the recognizable Homer Spit while you are in Homer.
Wrangell St. Elias National Park
The Mountain Kingdom of North America is where the Chugach, Wrangel, and St. Elias Mountain ranges converge. The enormous Wrangel St. Elias National Park, is located in the centre of this state. Explore glacier trekking paths or go on overnight camping trips in the One's largest national park. In Wrangel St. Elias National Park, hunting, fishing, mountain biking, and kayaking are among well-liked activities.
Ketchikan
Ketchikan, the southernmost city in Alaska, is a picturesque location well known for serving as the port of call for numerous cruise ships travelling north along the coast. Ketchikan, is home to a variety of attractions and is situated at the base of Deer Mountain. Ketchikan is a mecca for outdoor activities, and there is a tone of organized day trips available to do things like ziplining under the forest canopy, hiking through the Tongass National Forest, and salmon fishing.
Glacier Bay National Park
The Glacier Bay National Park, a well-known location to admire glaciers, engage in outdoor activity, and witness animals, is located in what is known as the Panhandle of Alaska. Kayaks are available for hire or on guided excursions, and they're a fantastic way to explore the area and see a lot at once.
Juneau
Juneau, Alaska's capital city is a significant port for cruise ships travelling through the region. Major attractions including the Alaska State Museum, the Alaska State Capitol, and the very tranquil Shrine of St. Therese are also located there. Take the Mount Roberts Tramway for spectacular views of Juneau, and then head out on one of the many hiking paths that encircle the city from the summit. There are several breweries in Juneau.
Mendenhall Glacier
The massive Mendenhall Glacier, which is calving, or splitting, into its own nearby lake, is only a short drive from Juneau. The glacier may be viewed in a variety of ways, from a straightforward shuttle trip to get a close-up view to a helicopter ride to fully understand the glacier's immense scale.
Kenai Fjords National Park
There are deep fjords that create water basins, and half of the Kenai Fjords National Park is always covered in snow. Many aquatic animals find these fjords to be the perfect habitat, and you may see migrating whales as well as birds swooping in to dine on the fish in the water. Although there are few lodging choices within the park itself, many people chose to visit Kenai Fjords National Park on guided day trips due to the snowy conditions.
Katmai National Park
The Katmai National Park, a picturesque getaway adjacent to both Homer and Kodiak Island, is located in southwest Alaska. The Valley of Ten Thousand Smokes, a massive ash flow left behind from the Novarupta Volcano eruption in 1912, is located in the centre of the park. There are also fantastic possibilities to interact closely with the native species in the Katmai National Park. Brown bears, in particular, can be seen, and they eat the local fish.
Local Food You Must Try
Reindeer Sausage: Reindeer sausages are a seasoned, smoked, and occasionally paired with other cuts of meat dish that can be served for breakfast, lunch, or supper.
Kaladi Brothers Coffee: In Alaska, coffee is an integral element of the local culture. Alaska has a big coffee industry. In 1984, Kalady Brothers Coffee debuted in downtown Anchorage and served its first cup of coffee.
Fish and Chips: In Alaska, a delicious way to savour the regional seafood is with fish and chips. Fish and chips, which are often cooked with cod, are ideal for a meal by the water or as a starter before indulging in even more seafood.
Berry Cobbler: Alaska is undoubtedly well-known for its berries. They all make for just about any mouthwatering delight you can pick from, from the well-known blueberries to the more uncommon cloudberries and lingonberries. If you're in a pinch, berry cobbler is one of the greatest ways to enjoy the fruit.
King Crab Legs: The majority of the restaurants in this area provide delectable king crab legs, which are an excellent source of protein, omega-3 fatty acids, and various vitamins and minerals.
Language in Alaska
About 20 different languages are spoken in Alaska, the majority of which belong to two major language families. They are Inuit-Unangan (also known as Eskimo-Aleut) and Na-Dene (a.k.a. Athabasan-Eyak-Tlingit).
Currency in Alaska
Alaska utilizes dollars as its currency. In Alaska, travelers' checks from the majority of big banks are commonly accepted.
Best Time to Visit
Alaska is best visited between mid-June and mid-September. The warmer weather and longer days make this an especially nice time of year, with temperatures ranging from 15 to 19°C (60 to 67°F).
Alaska's Best Surfing Seasons
The ideal times to surf in Alaska are in the spring and fall. River mouth point breaks with sand or cobblestone bottoms are the most typical surf breaks in Alaska. Because the water is usually cold, you'll need a 5/4 wetsuit, boots, gloves, and a hood at all times of year. Cannon Beach, Akbar, Fossil Beach, Good Rats, Kai's Place, Low Island, Neva Bay, Port Mary, Red Tree Reef, Sandy Beach, Sealion Cove, and Shoals Point are the top surf locations in Alaska.
Thank You for Visiting Our Website "Fact Houses" (facthouses.com)