Overview
The state of Uttarakhand, affectionately known as "the Land of Gods," is a remarkable combination of a wealth of natural beauty and adventure activities. Numerous tourists and thrill seekers visit the state in pursuit of the greatest hiking locations in Uttarakhand. The beautiful Himalayas are just unmatched in their exquisiteness and have a charm all their own. With lush mountains in the Garhwal area and snow-capped mountains in the Kumaon region, Uttarakhand is certainly a paradise on earth. With a variety of alternatives, including perilous trekking routes, camping, or tranquilly, it is the ideal destination for nature and adventure fans. Everyone from everywhere is drawn to it by its untainted, rocky beauty. The Uttarakhand trek path provides the ideal balance of beauty and excitement. The wonders of nature will unveil before your eyes as you stroll through fascinating meadows, abundant oak tree woods, charming tribal communities, and hidden waterfalls.
Dhumdhar Kandi Pass Trek
Level of Difficulty: Challenging
Locally known as the "Smoky Ridge Forest," the Dhumdhar Kandi Pass connects the revered Uttarakhand pilgrimage sites of Gangotri and Yamunotri at a height of 5,490 metres/m (18,012 feet/ft). Villagers from Uttarkashi and Gangotri once used this formidable pass to go to the distant Tons Valley. The Kalanag (Black Peak) glacier, as well as the glaciers from Swargorohini and Bandarpoonch on each side of the Dhumdhar Kandi Pass, feed the two powerful rivers of Bhagirathi and Yamuna, making this walk special. The pass is located at the foot of the famous Garhwal Himalayan peaks Kalanag and Swargarohini. The Dhumdhar Kandi Pass journey is only for experienced hikers who are accustomed with the use of ice axes, micro spikes, and have strong physical and mental stamina. It is known for its challenging terrain, temperament, and unpredictable weather. The Dhumdhar Kandi Pass trip is an adventurer's dream because of its untrodden path and difficult landscape. The months of May, June, September, and October are the ideal times to go on this walk.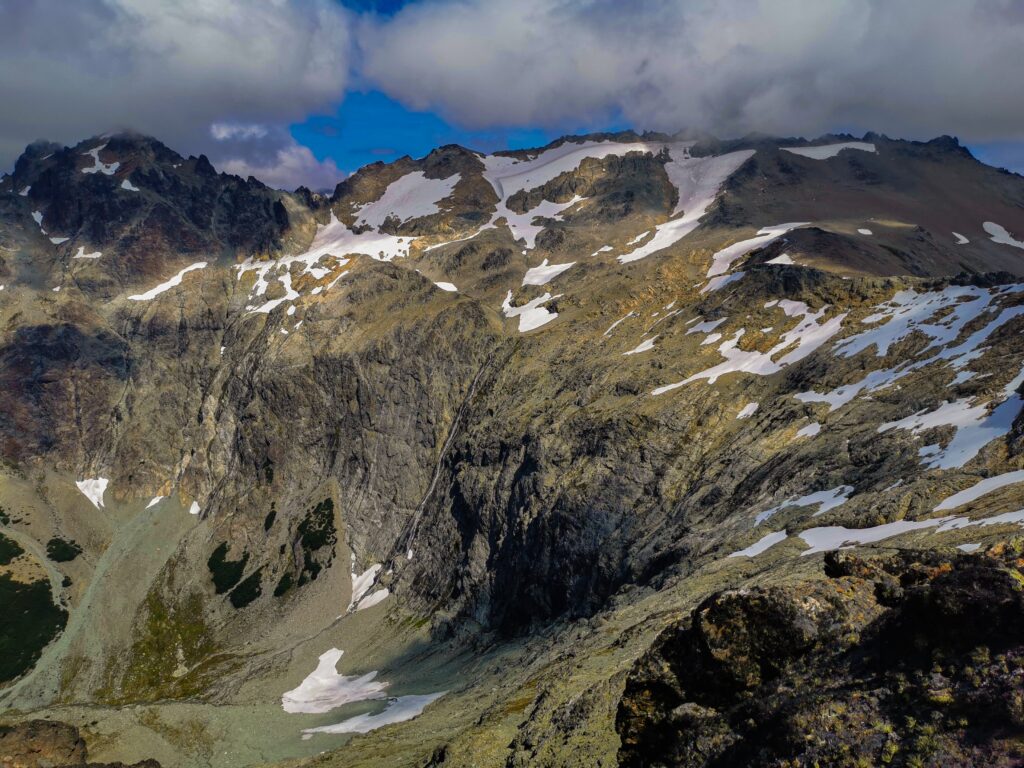 Itinerary
Day 01- Drive Dehradun to Sankri 198 kilometers (km) (7-8 hours/hrs).
Day 02- Drive from Sankri to Taluka (11 km), and then trek from Taluka to Seema (12 km) (4-5 hrs)
Day 03- Seema to Devsu Bugyal (7 km) (4 hrs)
Day 04- Devsu Bugyal to Ruinsara Lake (12 km) (6-7 hrs)
Day 05- Ruinsara Lake to Kyarkoti Advance Base Camp (7 km) (5-6 hrs)
Day 06- Kyarkoti Advance Base Camp to Dharon Odari (6 km) (3-4 hrs)
Day 08- Dharon Odari (Camp 01) to Dhumdhar Kandi Pass (10 km)
Panpatia Pass Trek
Level of Difficulty: Challenging
At an elevation of 4200 m, the Panpatia is a high mountain pass that crosses the Panpatia Glacier. It is encircled by other significant peaks in the Garhwal area. It serves as a crucial link between Kedarnath and Badrinath, two important Hindu pilgrimage destinations. The pilgrims used to journey from Kedarnath to Badrinath in one day, and it was historically thought of as an old path. The path became forgotten over time, but great mountaineers Shipton and Tillman eventually found it again. As a result, it was added to the Garhwal hiking map. This trek's route is surrounded by alpine meadows and flowers and is accentuated by the splendour of the mountains. It offers a breathtaking view of the Chaukhamba, Neelkanth, and Parvati peaks, while Sujal Sarovar, a tall glacial lake, is the cherry on top. Walking along this route is nothing but tranquilly and tranquillity. The party must arrive well-prepared and physically fit for high-altitude survival in order to continue the climb. It is certainly not a hike for inexperienced hikers.
Itinerary
Day 1- Drive from Dehradun to Joshimath (290 km) (10-11 hrs)
Day 2- Drive from Joshimath to Khirao road; Trek to the first camp (3 km) (30 min)
Day 3- Trek from first camp to Shepherd's camp (7 km) (5-6 hrs)
Day 4- Trek from Shepherd's camp to Snout Camp (4 km) (3-4 hrs)
Day 5- Trek from Snout Camp to Moraine Camp (4 km) (3-4 hrs)
Day 6- Rest & acclimatisation day at Moraine camp
Day 7- Trek to Parvati Col base (4 km) (5-6 hrs)
Day 8- Trek from Parvati Col Base to Panpatia Snowfield Camp (6 km) (5-6 hrs)
Day 9- Trek to Sujal Sarovar via Panpatia Col (9 km) (7-8 hrs)
Day 10- Trek from Sujal Sarovar to Kachni (7 km) (6-7 hrs)
Day 11- Trek from Kachni to Nanu Chatti (5 km) (4 hrs)
Day 12- Trek from Nanu Chatti to Ransi; Drive to Rudraprayag (12km trek) then drive to Rudraprayag
Day 13- Drive from Rudraprayag to Dehradun (175 km) (5-6 hrs)
Kalindi Pass Trek
Level of Difficulty: Challenging
One of the toughest hikes in the Himalayas is the Kalindi Pass trip. Physically fit, thrill-seeking hikers with experience in high-altitude hiking and climbing are best suited for this expedition. Yes, it is an exciting and nerve-wracking experience. This 100 km trek connects the two revered shrines of Gangotri and Badrinath via a glaciated pass that is approximately 6000 m in elevation (the shortest motorable route is 425 km). It is unquestionably the heart of the Himalayas—rough, dry, and unadulterated nature at its finest. Your physical and mental stamina will be put to the test by unpredictable weather, challenging terrain, inconvenient campsites, and acclimatization difficulties.
This route practically passes through the very base of high Himalayan peaks, such as Shivling (6,543 m), Vasuki Parbat (6,792 m), Satopanth (7,075 m), Chandra Parbat (6,728 m), Avalanche peak (6,196 m), and others, in addition to providing unending peak panoramas. The lush Nandanvan meadows stand out against the desolate surroundings. You will see breathtakingly perilous glaciers in every shape and colour imaginable, from rocky debris and black ice to clear blue ice. The main glaciers in the area include Raja Parav, Gangotri, Raktavarna, Chaturangi, Suralaya, and Shweta.
Itinerary
Day 1- Drive from Dehradun to Uttarkashi – 150 km (6-7 hrs)
Day 2- Uttarkashi to Gangotri drive – 100 Km (4-5 hrs)
Day 3- Trek to Chirbasa – 9 km (5 hrs)
Day 4- Trek to Bhojbasa – 5 km – (3 hrs). After lunch walk towards Gaumukh and return.
Day 5- Trek to Nandanvan – 9 Km (6-7 hrs)
Day 6- Rest and active acclimatisation at Nandanvan
Day 7- Trek to Vasuki Tal – 6 Km (5 hrs)
Day 8- Trek to Khara Patthar (4-5 hrs)
Day 9- Trek to Shweta Glacier (4-5 hrs)
Day 10- Trek to Kalindi base camp (5-6 hrs)
Day 11- Ascent to Kalindi pass and descent to Raj Parav – 13 Km (8-10 hrs)
Day 12- Trek to Arwa Tal/Arwa Nala – 13 Km (5-6 hrs)
Day 13- Trek to Ghastoli – 12 Km (5-6 hrs)
Day 14- Trek to Mana village – 15 Km (7 hrs) – trek to Badrinath – 3 Km – Lodge accommodation
Day 15- Drive to Haridwar – 310 Km (12 hrs)
Roopkund Trek
Level of Difficulty: Challenging
Roopkund is a high altitude hike in Uttarakhand that begins at the base of Trishul Peak and Nanda Ghunti. It is renowned for its enigmatic surroundings and breath-taking visual splendour. This trek's highest point is 5,029 m. The Garhwal Himalayas hike offers breath-taking vistas of the mountains encircled by glaciers covered in strewn-rock terrain. This nine-day hike in the Chamoli District is rated as moderately challenging. Due to the abundance of human and animal remains discovered nearby lake Roopkund. Roopkund is also referred to as a "mystery lake." These bones are thought to be from the 15th or 16th century, when hundreds of pilgrims were killed by a powerful hailstorm. The Roopkund walk starts at Lohajung, which is conveniently located near Rishikesh. It is a beautiful journey from Rishikesh to Loharjung, with vistas of snow-capped mountains, wide-open valleys, and flowing rivers.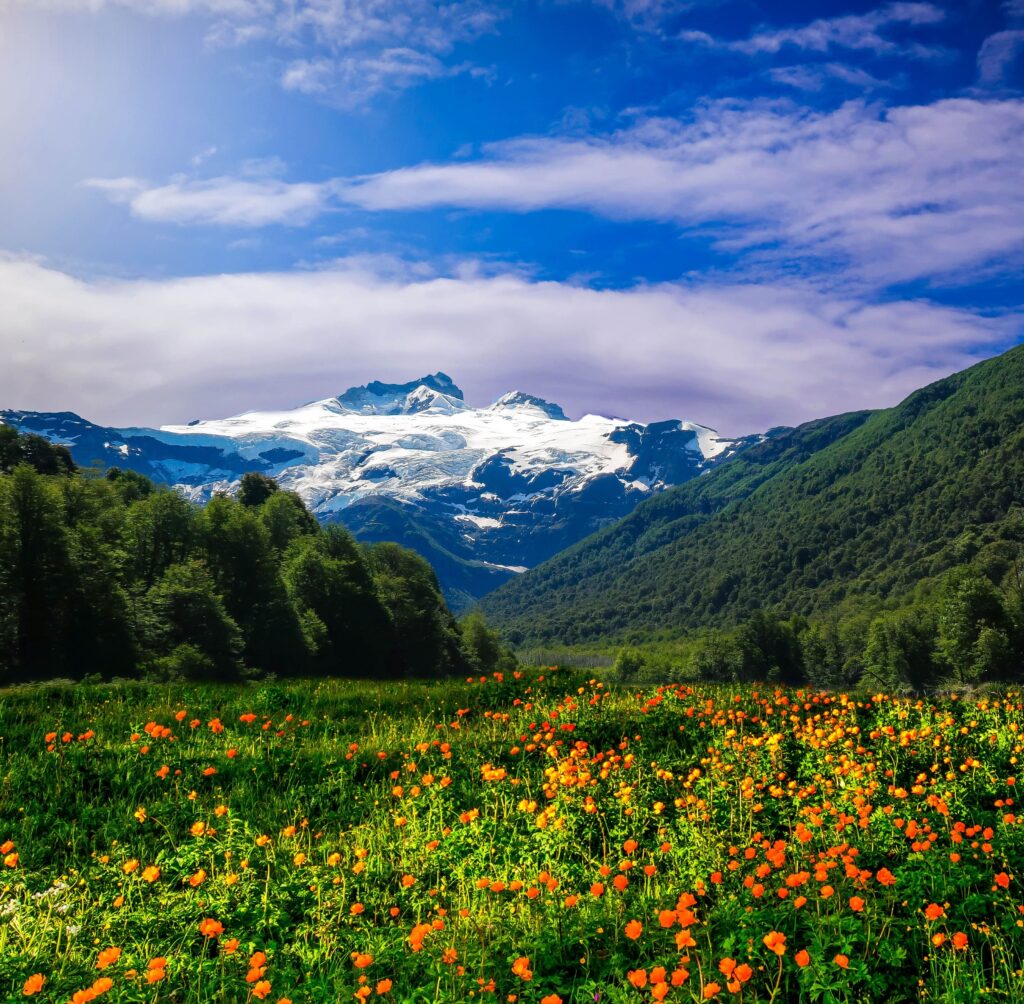 Itinerary
Day 01- Rishikesh – Karanprayag – Wan (170 km/ 6-7 hrs)
Day 02- Wan – Bedni Bugyal (10 Km/ 4-5 hrs)
Day 03- Bedni Bugyal
Explore the region of Bedni Bugyal. Overnight stay in the tents.
Day 04- Bedni Bugyal – Bagubassa (8 km/ 4-5 hrs)
Day 05- Bagubassa – Roopkund – Bedni Bugyal (7-8 hrs)
Thank You for visiting our website "Fact Houses" (facthouses.com)