Overview of Hawaii
In the midst of the Pacific Ocean, the sun-drenched Hawaiian archipelago consists of eight large islands surrounded by many atolls, bays, and inlets. These islands offer a variety and magnificent terrain that ranges from the harsh lunar surface of the Kilauea volcano to lush green forests rich with exotic flora, occupying the summits of gigantic volcanic mountaintops protruding from the sea. On the stunning Na Pali shoreline, waterfalls cascade down the mountain slopes like tears, while ancient rivers dug deep into the rock of Kauai to form the Waimea Canyon. The Big Island has an active volcano, whereas Oahu is famous for Pearl Harbor and its rich history.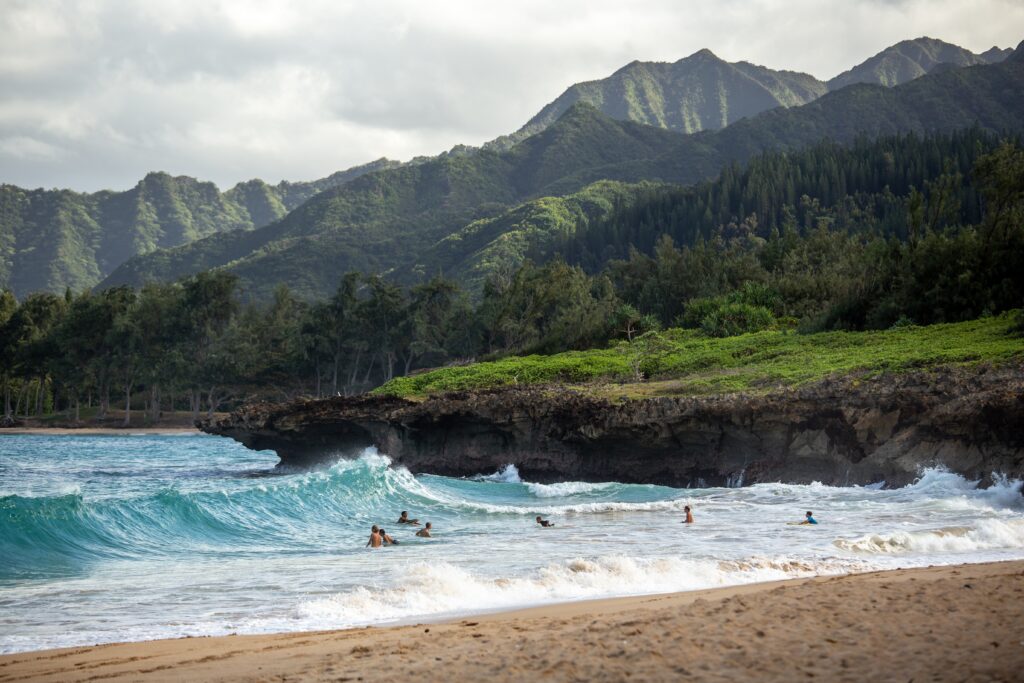 Top Places to Visit
Na Pali Coast State Wilderness Park
The Napali Coast is a 16-mile (26-kilometer) length of shoreline that stretches from the lonely and wild Polihale Beach on the west to Kee Beach on Kauai's north shore. It has one of the most magnificent coasts in the world, with stunning beaches, high sea cliffs, and deep hanging valleys with waterfalls that blend into the sea. This was made popular in the film Jurassic Park, which depicts a spectacular coastline with rocks that appear to ripple, as well as the "Wall of Tears" atop Mount Waialeale, called for the way hundreds of waterfalls tear down the mountain's slopes.
Hawaii Volcanoes National Park
The park, located 45 miles southwest of Hilo, is the site of two volcanoes: Klauea, among the most active volcanoes on the planet, and Mauna Loa, the world's most colossal shield volcano. The opportunity to observe the fundamental process of creation and destruction makes it one of Hawaii's most famous tourist spots and a holy site. Learn about the volcano by visiting the Kilauea Visitor Center, which has an observation platform that enables for magnificent photos of a big crater.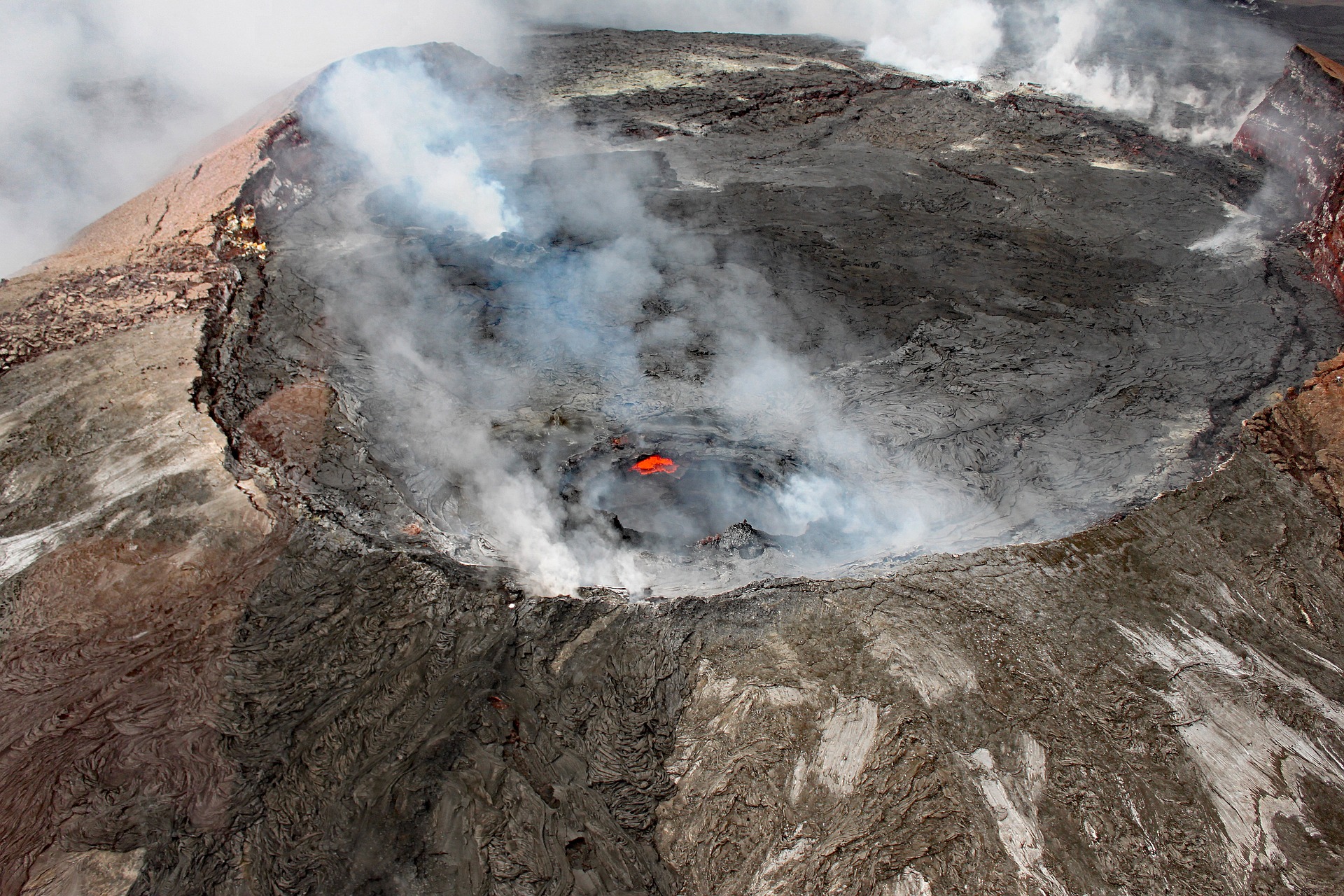 Honolulu
Honolulu, brimming with tradition and culture, has long been a must visit destination for visitors all over the world. Visitors are drawn to Hawaiian coasts by Honolulu's magnificent beaches, fresh cuisine, and alluring personality, and they enjoy the state's year-round summer environment. Honolulu's allure is universal, serving as the scene for both adrenaline-fueled vacations and calm, sun-soaked retreats.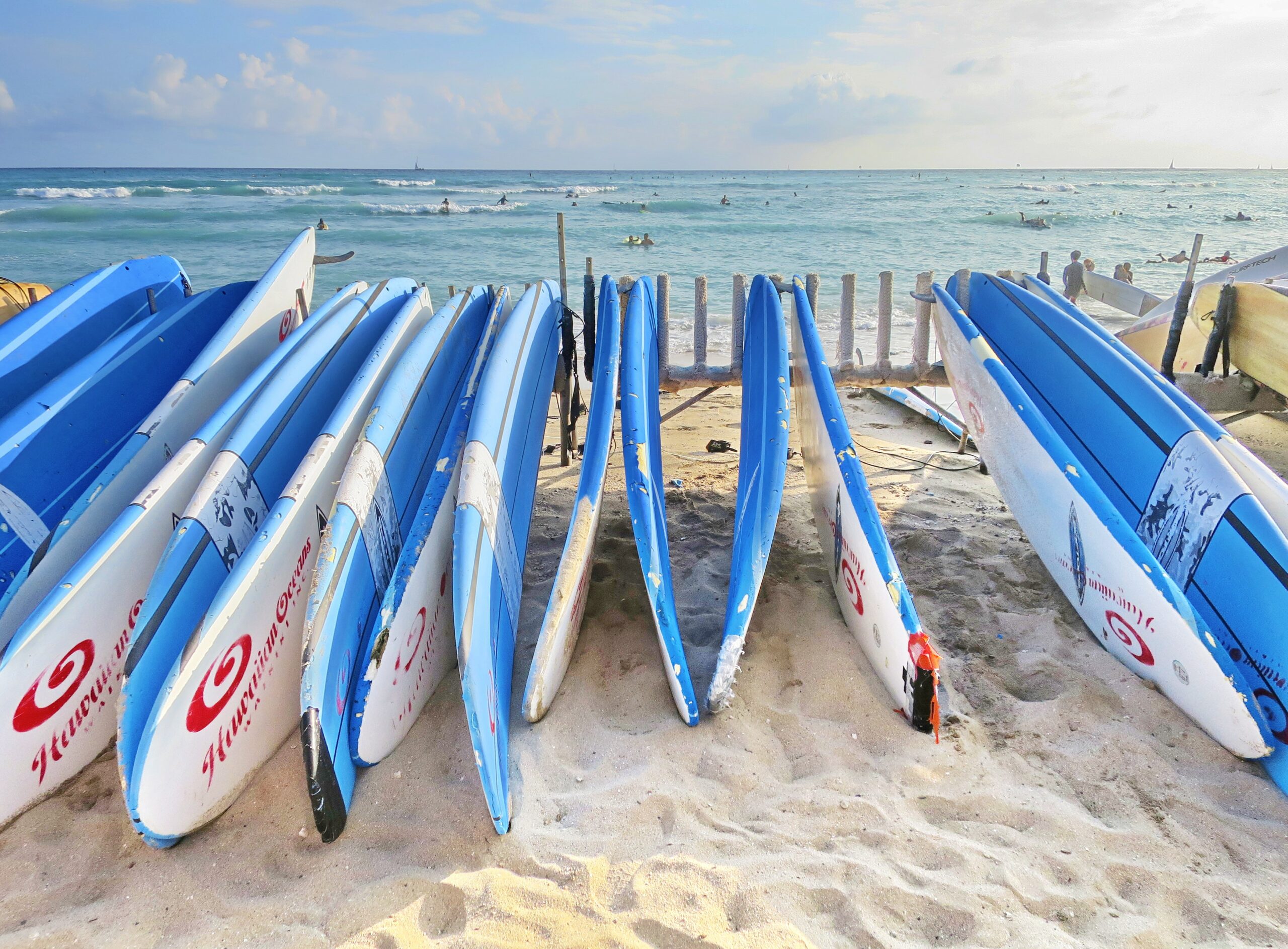 Haleakalā National Park
Sunrises and sunsets are only two of the numerous reasons to explore Haleakal National Park while in Maui. The magnificent vistas range from Mars-like red deserts and rock gardens at the peak to beautiful waterfalls and streams in the park's coastal Kpahulu area near Hna, spanning more than 30,000 acres of public territory. There are several hiking routes that provide tranquility as well as spectacular scenery. It provides access to the dormant Haleakala Volcano, which towers over 10,000 feet above sea level.
Waimea Canyon
Waimea Canyon, located on Kauai's south shore, is a great location for its beautiful magnificence. The "Grand Canyon of the Pacific" has several drive-up lookouts, observation spots, treks, and waterfalls. Waimea Canyon is one of the most stunning natural landforms in Hawaii. Because clouds frequently blow in during the afternoon, bright mornings are the best time to trek through Koke'e State Park and enjoy the canyon.
Halawa Valley, Molokai
The Halawa Valley on the island of Molokai is commonly regarded as Hawaii's oldest town, with a tiny community still residing there despite significant destruction from a tsunami in the 1940s. It offers everything you might desire in a vacation destination: beautiful mountains, gushing waterfalls, and a lovely beach park with two picturesque coves.
Waikiki Beach
Waikiki Beach is Honolulu's popular seaside strip and the heart of Hawaiian tourism. It's a classic Hawaiian getaway, lined with sky-high hotels and swaying coconut trees. Most tourists to the archipelago begin their journey at the beach. The beautiful 2-mile length of white sand stretches from the Sheraton to the Honolulu Zoo. Its blue ocean provides mild breakers for novices all year, making learning to surf another must in Waikiki.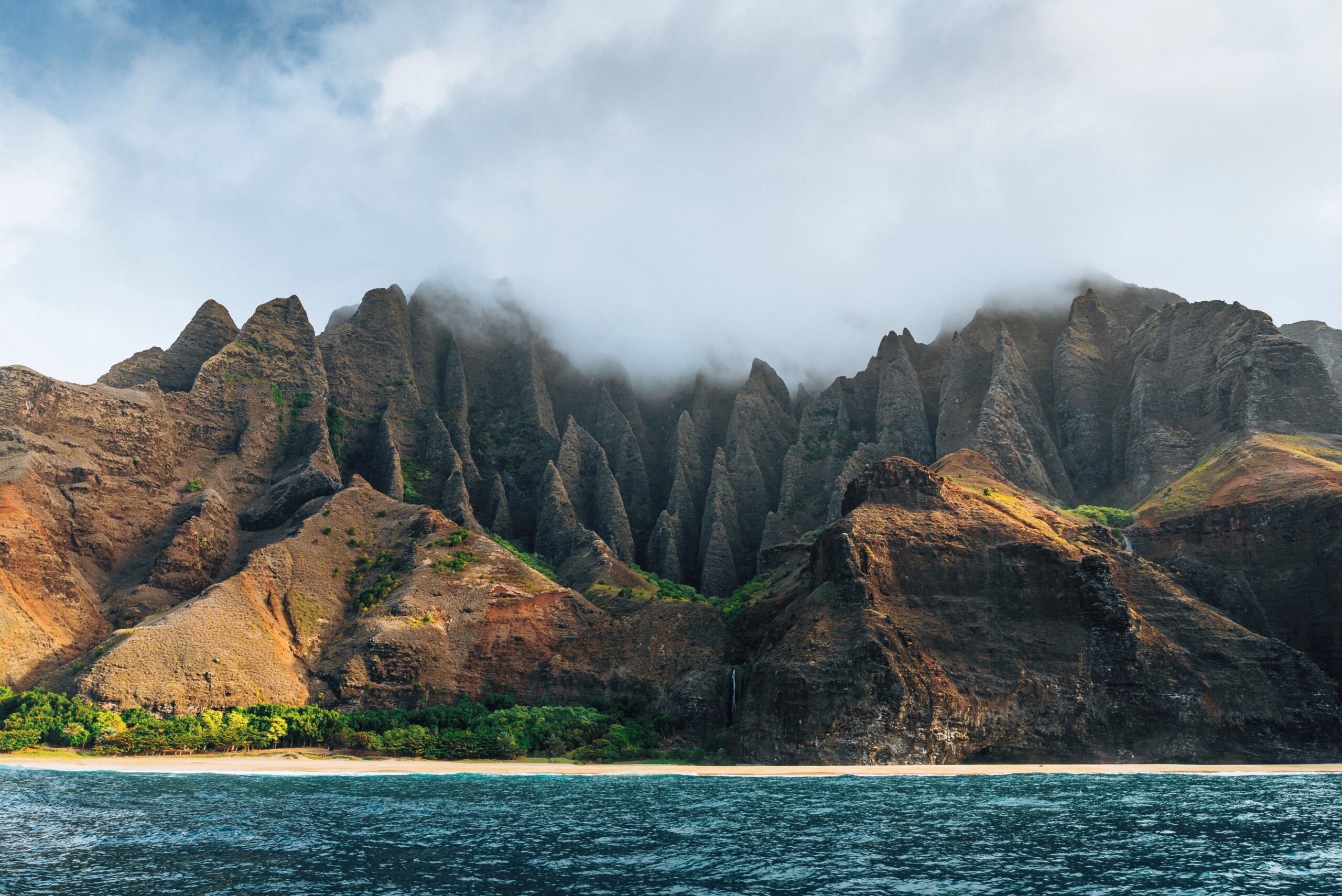 Polynesian Cultural Center, Oahu
The Polynesian Cultural Center is a sensory overload. It encompasses the music, dance, and culture of six Pacific islands: Fiji, Tonga, Tahiti, Hawaii, Aotearoa (New Zealand), and Hawaii. A journey around the lagoon takes you to local settlements from each of the islands. War boats, tiki carving, and exotic dances will be covered. Husk a coconut, hula, and take in the sea breeze.
Local Food You Must Try
Spam Musubi:  Spam musubi is the perfect handheld snack in Hawaii. A little block of rice is rolled in nori and garnished with a slice of Spam (seaweed).
Mochiko Chicken: Consider mochiko chicken to be Hawaii's answer to popcorn chicken. Chicken bites are deep fried after being marinated in a mochiko flour (sweet rice flour) combination.
Loco Moco: The loco moco is an incredible Hawaiian pleasure food staple created by topping rice with a fried burger, which is then drowned in a deep, brown sauce and topped with a fried egg.
Manapua: It is essentially a steamed bun loaded with scrumptious filling that pays respect to the Chinese immigrants who arrived in Hawaii in the 1800s.
Local Transportation in Hawaii
Transport choices differ from island to island. Many people love taking bus trips to explore the Islands more comfortably. Most islands also have shuttles, taxis, ride-sharing apps like Uber or Lyft, and public transit.
Please keep in mind that rental automobiles are in great demand, so make your reservation as soon as possible.
Language in Hawaii
Hawaii has two official languages: English and Hawaiian. The majority of the people speaks English; however, most people use a few Hawaiian words on a daily basis. The most of the people also speaks Tagalog, Ilocano, and Japanese. Hawaiian was ranked fifth, accounting for only 5.7 percent of all speakers on the island.
Currency in Hawaii
Because Hawaii is a state of the United States, the official currency is the US Dollar (USD). ATMs (cash machines) may be found in banks, supermarkets, Long's Drugs, and the Honolulu International Airport, as well as various resorts and commercial complexes.
Best Time to Visit
Between March and September, when there is the least rain and the maximum temperatures, is the ideal time to travel Hawaii. This is an excellent time to visit the beach or the sea. However, Hawaii's year-round mild weather makes it a great visit at any time of year, with temperatures ranging from 23°C to 30°C.
Best Times to Go Surfing in Hawaii
Tourists and locals both may surf Hawaii's legendary waves all year, but there are a few things to keep in mind. According to the Hawaiian Tourism Authority, waves are often higher during the winter months (November-March), particularly on the islands' north-facing coasts, making conditions unsuitable for beginners learning to surf. However, if you want to see the professionals handle some large waves, this is a great time to go.
Thank You for Visiting Our Website "Fact Houses" (facthouses.com)